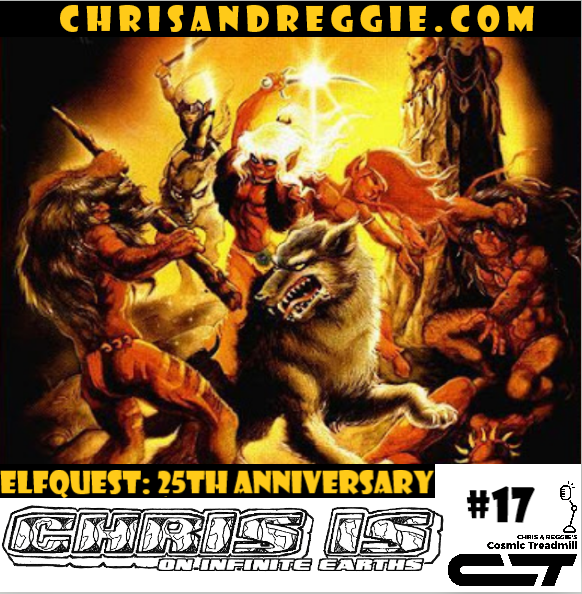 Shade and Sweet Water, Everybody! 
This time out Chris (@acecomics) shares his extended comic book "secret origin", which started with a peek at two particular pages of the ElfQuest Gatherum!  This will be an especially "Christory-heavy" installment, with stories of my time with ElfQuest, my first visit to a comic book specialty store and subsequent first trip to the back-issue bins... also: the revelation that trade paperbacks were very expensive!
Had a great time reliving "The memories that made a Fan out of Chris"!  I hope you'll enjoy hearing all about 'em!
--
Original Discussion Piece:
https://www.chrisisoninfiniteearths.com/2016/02/elfquest-25th-anniversary-special-2003.html
--
Read ElfQuest (for free!) Here:
http://elfquest.com/read/digitalEQ.html
--
HOT TAKE: The Letters Page of Action Comics Weekly #613 (1988), with thoughts on ACW #601-602... featuring an appearance by The Mad Maple!
--
patreon.com/chrisandreggie
chrisandreggie.com
@cosmictmill @reggiereggie @acecomics