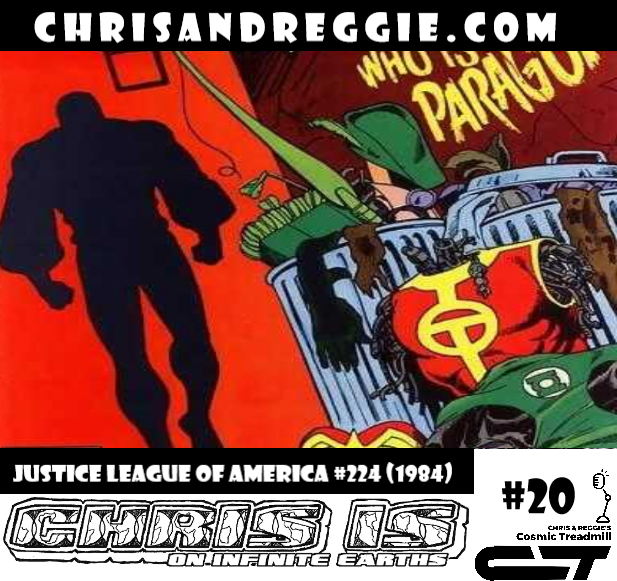 Hello Conventioneers!  This time out your paragon of curmudgeon-ing Chris (@acecomics) shares his experiences attending and even volunteering at various comic book conventions during his fandom-career.  From humble beginnings rifling through bins at the Sun-Vet Mall, to getting the opportunity to wear a Media badge, interviewing Kurt Busiek and having a picture taken with Dan Jurgens... it's a story of anxiety, agoraphobia, preciosity and heat-exhaustion. 
Also, we take a look at Justice League of America #224 (March, 1984) by the aforementioned Mr. Busiek - With an audio clip of my 2016 interview with him where we discuss this very issue!
--
Original Discussion: https://www.chrisisoninfiniteearths.com/2016/06/justice-league-of-america-224-1984.html
--
Complete DC in the 80's Interview with Kurt Busiek: http://www.dcinthe80s.com/2016/07/chris-sheehan-interviews-kurt-busiek-at.html
--
HOT TAKE: The Letters Page of Justice League of America #227 (June, 1984), taking the temperature of folks who'd just read the issue we're looking at!
--
chrisandreggie.com
@cosmictmill @reggiereggie
weirdsciencedccomics.com
chrisisoninfiniteearths.com