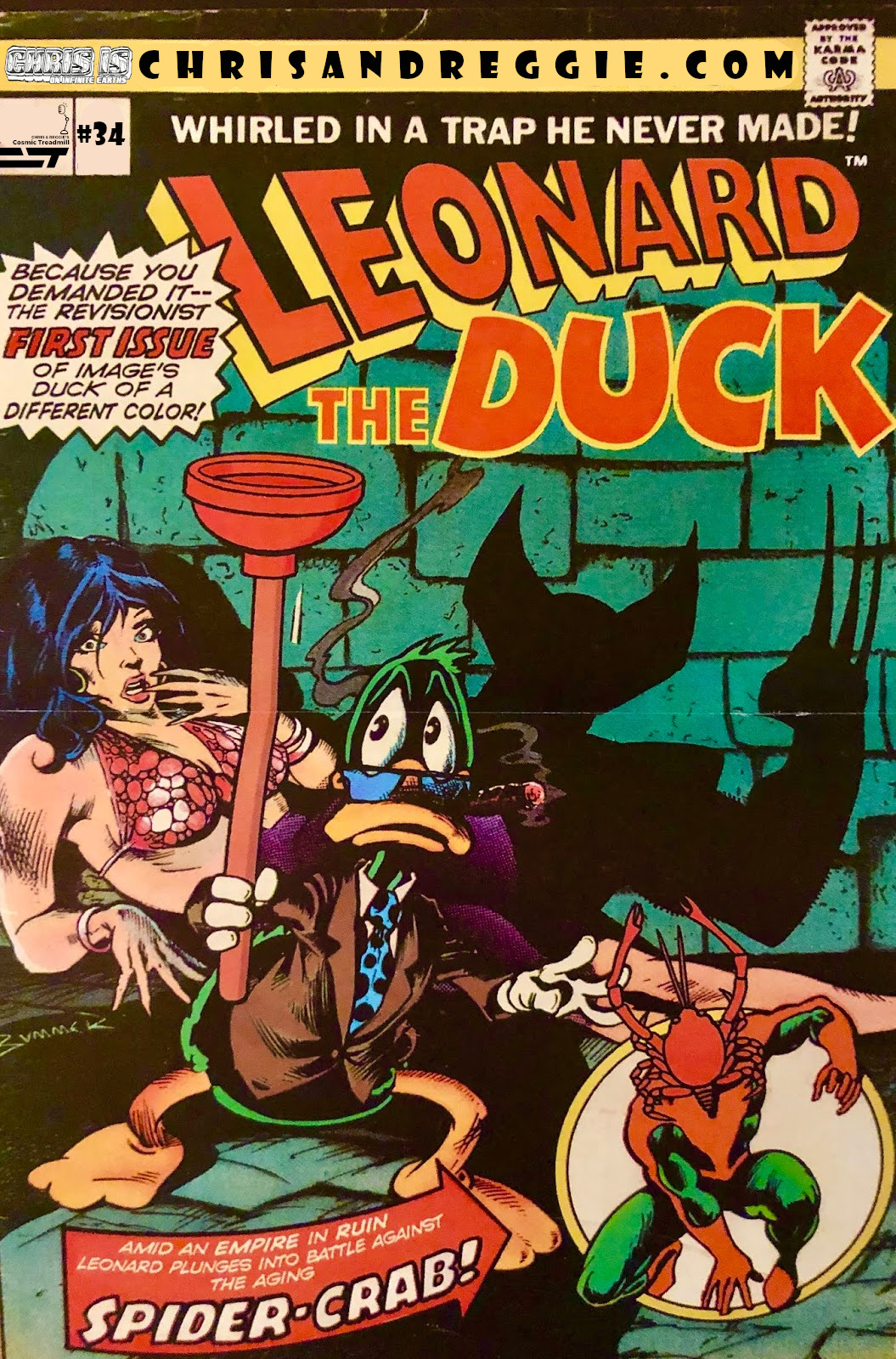 Welcome friends, to the long-awaited... well, long "in the works" 34th Episode of Chris is on Infinite Earths!
After a few minutes of "housekeeping", we dive into some Weird Comics History, in the form of the Great Ducknapping of 1996!  We discuss the plot hatched by Steve Gerber and Erik Larsen to swipe Howard the Duck from Marvel Comics... and, in so doing, check out Spider-Man Team-Up #5 from Marvel, Savage Dragon/Destroyer Duck #1 from Image, and... in order to tie it all in with the blog's DC-Only mandate, the Nevada short story from Vertigo Winter's Edge #2 (1999).
In addition, we'll talk about some of the fall-out from this stunt via some snippets of Sean Howe's Marvel: The Untold Story... as well as consider its unmet potential insofar as opening up some much-needed discussion in the comics industry.  It's a story of intrigue, petulance, and collateral damage... you won't wanna miss it!
--
Original Post: https://www.chrisisoninfiniteearths.com/2020/03/vertigo-winters-edge-2-nevada-1999.html
--
@acecomics / weirdcomicshistory@gmail.com
chrisandreggie.com