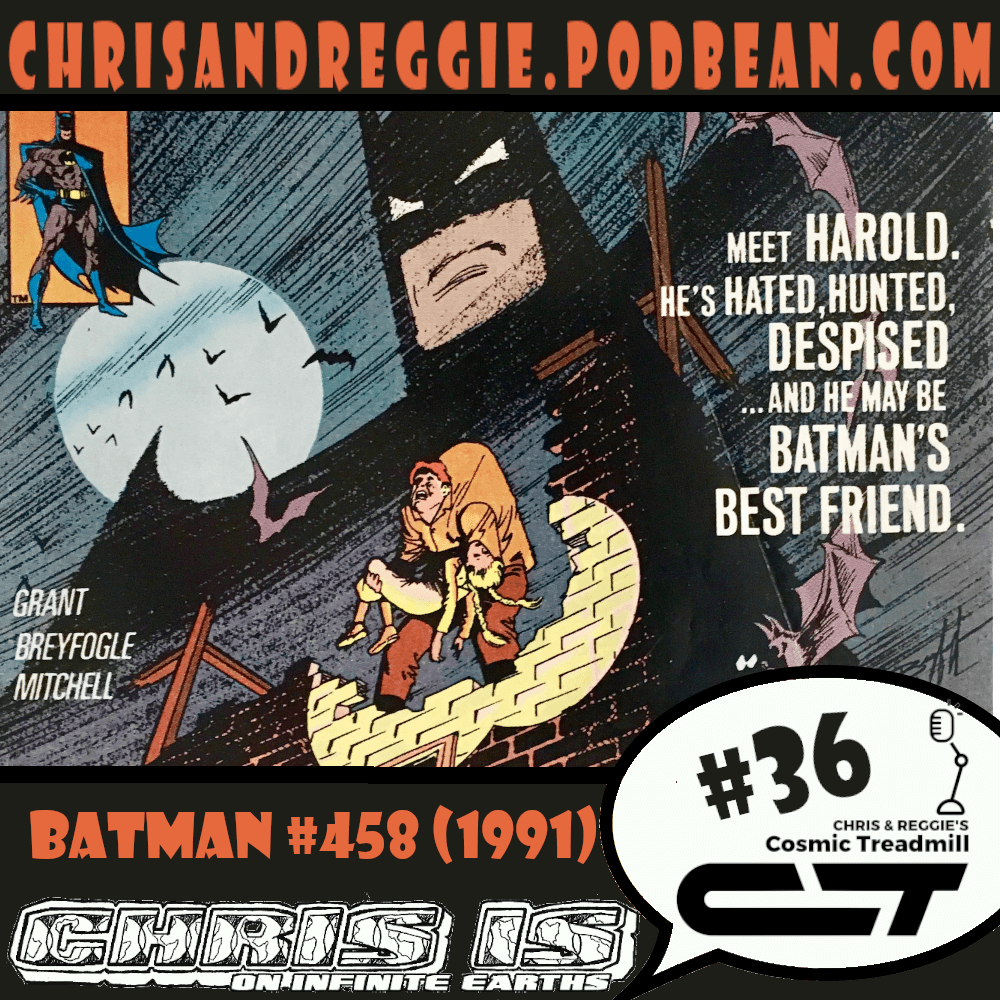 Hi Everybody!
Chris is on Infinite Earths returns after an extended hiatus to discuss a very interesting issue of Batman... featuring a strange fellow who would linger in the background for years to come.
This episode includes an extended introduction with a lot of housekeeping, Q&A, and introspection... which, if that ain't your thing and you'd still like to hear me drone on about Batman and Harold, feel free to hop to around the 45-46 minute mark of the show.
The inspiration to discuss this issue in particular has to do with "schoolyard myths" and local urban legends... a topic I enjoy quite a bit.  Join me to learn all about the Diaperman of Oakdale... and the most dread Sayville Skate Rats!
I'd love to hear and discuss some of your local legends!  If you've got any, please reach out!
--
Original Post w/visual aids: https://www.chrisisoninfiniteearths.com/2018/11/batman-458-1991.html
--
@acecomics / weirdcomicshistory@gmail.com
chrisandreggie.com
chrisandreggie.podbean.com