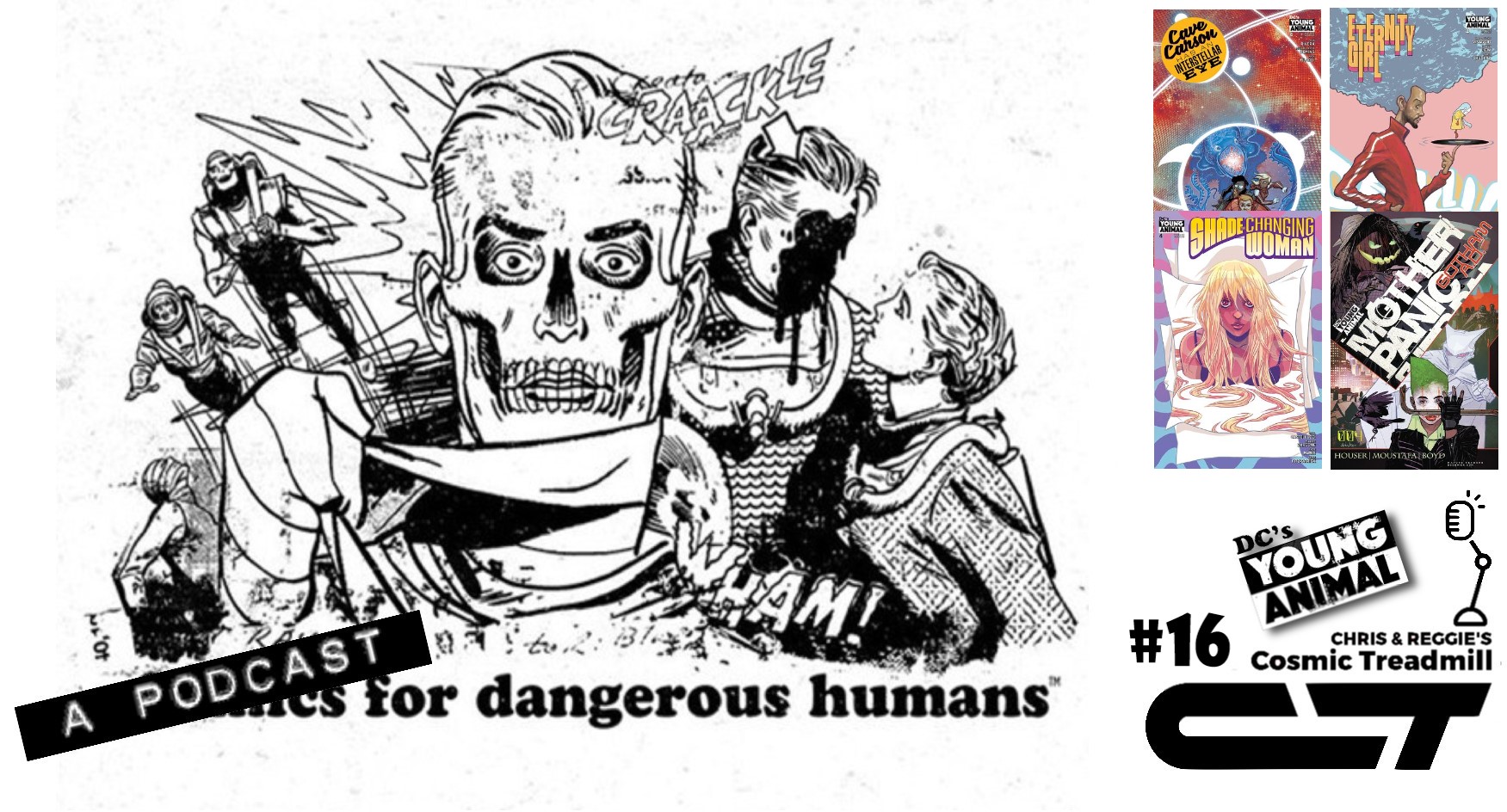 We've reached the second-half... of the second-season, and if we're being honest... it feels like, for the most part, we're just lumbering toward that finish line.  Join Chris (@acecomics) and Reggie (@reggiereggie) as they examine the four Young Animal offerings for signs of truncation... and, you know them... they're probably going to kvetch about Doom Patrol's tardiness yet again!
Only two episodes to go... plenty of insanity still to go around!
Oh, and if you're listening to this on the day of release... Happy Thanksgiving!
--
Today's discussions originally aired in segment form during the following episodes of the Weird Science DC Comics Podcast:
Episode 179 (06.10.2018) - Shade the Changing Woman #3
Episode 180 (06.17.2018) - Eternity Girl #3
Episode 181 (04.24.2018) - Cave Carson Has an Interstellar Eye #3
Episode 182 (07.01.2018) - Mother Panic: Gotham A.D. #3
--
www.patreon.com/chrisandreggie
www.weirdcomicshistory.blogspot.com