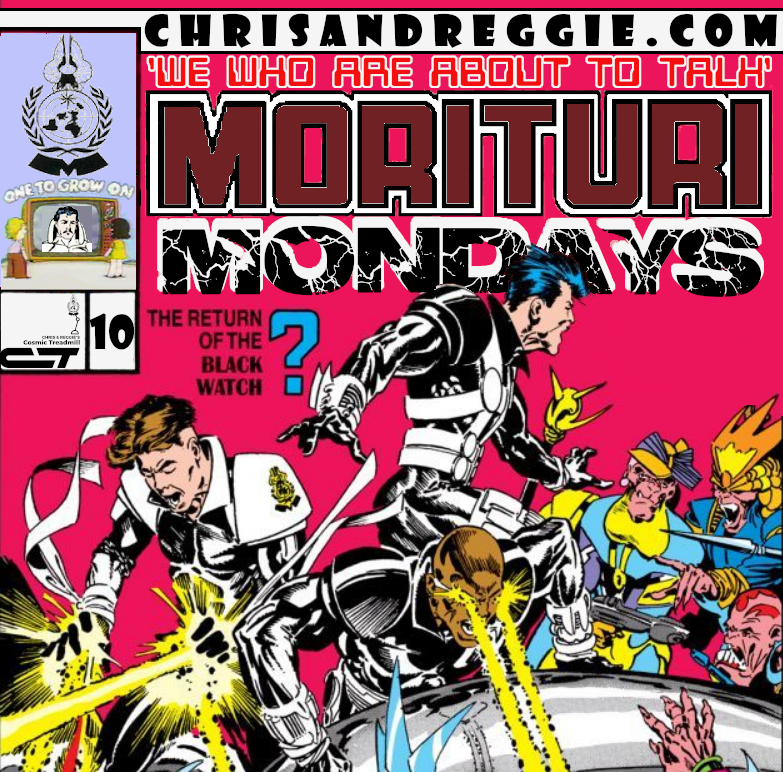 Welcome to the double-digits, friends!  And to the first issue of Strikeforce: Morituri that... well, we didn't really care for all that much!  If you were hoping for a payoff to the awesome cliffhanger from last issue... well, hmm... please listen anyway?  We promise you'll have a good time!
In addition to checking out the issue, we discuss other disappointing cliffhanger moments in media, we get up close and personal with Tom DeFalco and learn about his distaste for stinky freelancers, how one of your humble hosts once dressed up as a Melmacian Alien Life Form, and much much more!
Also: Casting Call!  In the grand tradition of Wizard Magazine's Casting Call, we are attempting to cast for the most kick-butt Strikeforce: Morituri feature film, and we're definitely going to need your help to get it right!  
--
Remember to reach out to join the Morituri Cause and help us fight back the Horde!  DM @AceComics and @Charlton_Hero on Twitter to sign up!
Your September, 1987 Black Watch Roster - Cliff, Bruce, Woody
--
chrisandreggie.com