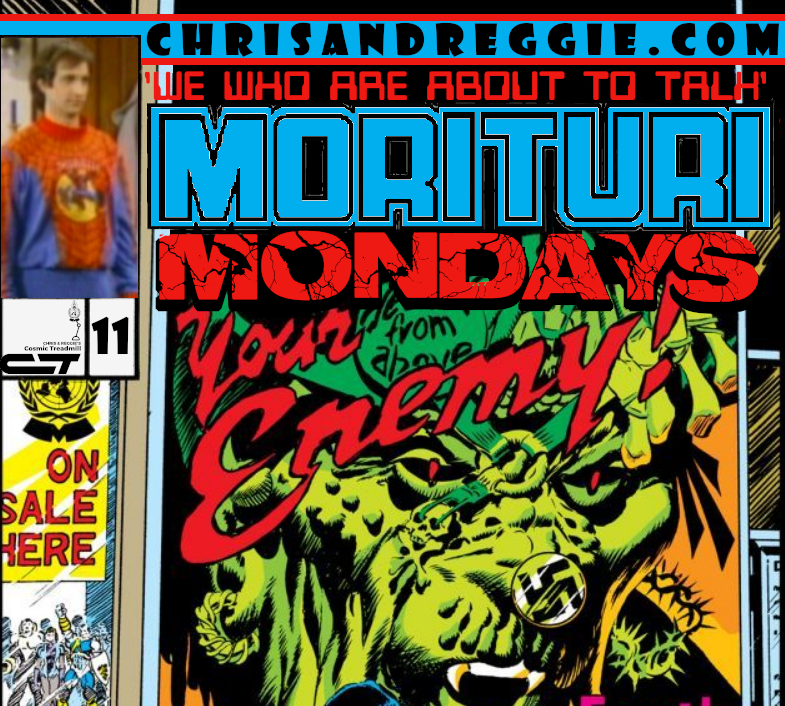 And now back to our regularly-scheduled programming.  After a bit of a departure last issue, this time out a bit loopier than normal Chris and Chris rejoin the ranks of the Morituri and keep fighting the good fight against the dreaded Horde!
After the shocking revelations of Strikeforce: Morituri #9, it's here that we begin to deal with the fallout.  Will our "One to Grow On Man" Louis take the Horde up on their offer of a cure for the Process?  What was the deal with Commander Nion collapsing on the job?  What in the hell was up with those CATS last issue?  The answers for all that... well, two of those questions... and a whole lot more are right here in this very episode!
Also: A visit with a rather salty Larry Hama! Comic book references in 1980's popular culture!  Disgusting television shows!  Pranks, Gimmicks, Butt-floss and more!  A fun time as always, give it a listen!
--
Remember to reach out to join the Morituri Cause and help us fight back the Horde!  DM @AceComics and @Charlton_Hero on Twitter to sign up!
Your October, 1987 Strikeforce: Morituri Roster - Radian, Adept, Blackthorn, Marathon, Scaredycat, Scatterbrain, Toxyn
Alumni - Snapdragon (#4), Vyking (#6)
--
@acecomics @Charlton_Hero
chrisandreggie.com