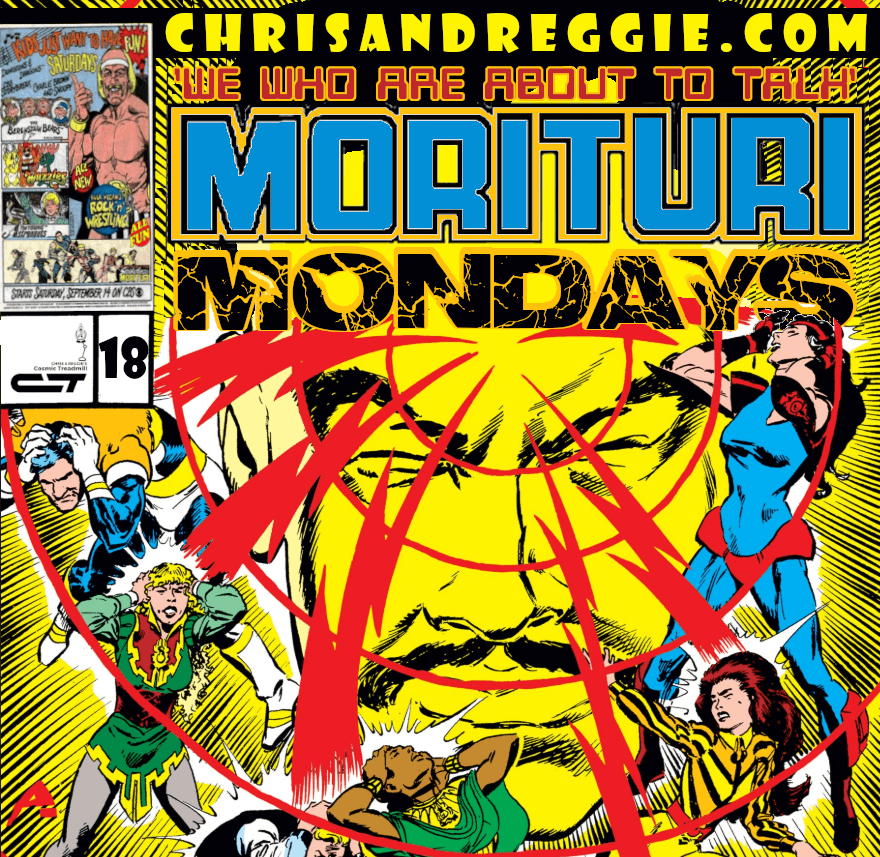 Welcome back, Recruits!
This time out, our main man Will Deguchi takes center stage.  He's a changed man since his run-in with the Morituri Monsters, and appears to have immeasurably more (and less) control over his mental projection powers.  What could it mean to a team with a death sentence, when one of their own might just know who's next to perish?  Many questions are raised in this one, really setting the stage for the next chapter(s) in the (truncated) lives of our heroes!
Also: The faaaaar-out Pro-File of Michael Higgins, our pitch for the Strikeforce: Morituri Saturday Morning cartoon series, a discussion on getting scammed over the mail, and much, much more!  It's the most fun you can legally have on a Monday, please consider joining us for the ride!
--
Your May, 1988 Strikeforce: Morituri Roster - Blackthorn, Scaredycat, Scatterbrain, Toxyn, Hardcase, Brava, Backhand, Silencer, Shear
Alumni - Snapdragon (#4), Vyking (#6), Marathon (#12), Adept (#13), Wildcard (#13), Radian (#15)
--
@acecomics @Charlton_Hero
chrisandreggie.com