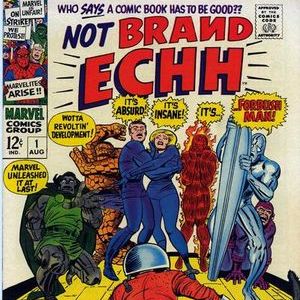 Hey, comicskateers! In this episode, the fershlugginer Reggie (@reggieregge) reads the beginning of an article written by Roy Thomas for Alter Ego magazine #95 (July 2010), all about the origins of Marvel Comics' self-parody series, "Not" Brand Echh! There's lots of theretofore-untold information about this humor comic book, as well as Reggie's lamentations that the industry doesn't seem to be having as much fun anymore. Who says a podcast has to be good?
patreon.com/chrisandreggie
chrisandreggie.com
@cosmictmill
chrisisoninfiniteearths.com
And check out the rest of the article by purchasing the issue from twomorrows.com!