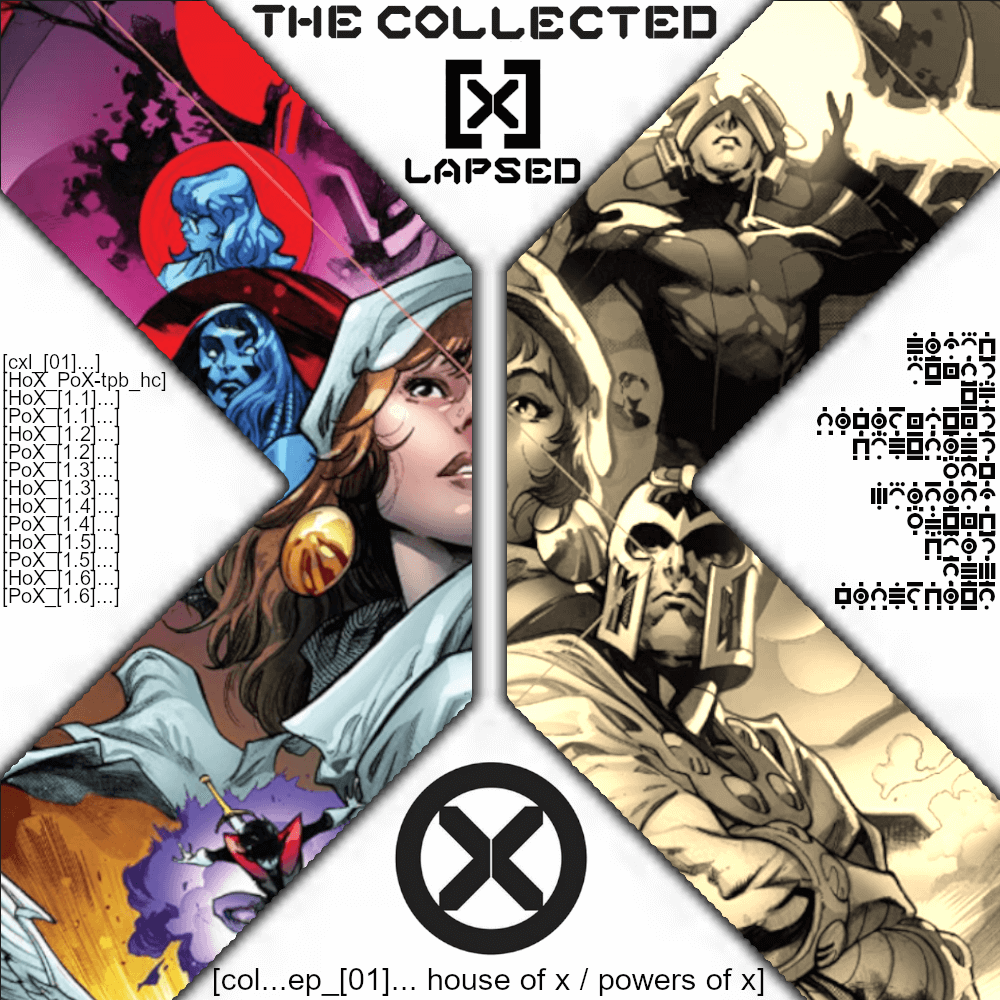 Due to popular request... of around three people, and with the understanding and appreciation that the high episode numbering of the X-Lapsed program might be a turn off to a perspective listener, I have decided to make things a little bit easier by starting the The Collected X-Lapsed initiative.
For this initial episode, we go all the way back to the first dozen episodes of X-Lapsed, where I had an eight hour conversation with myself about House of X and Powers of X.  I had a ton of theories, hot takes, and worries for the X-Future... as well as my own X-Past.
If you've been X-Lapsed curious, but weren't sure where to start... well, here it is!  If you're a longtime listener, this will hopefully make it easier to revisit should you ever be on a very long road trip with nothing else to do!
--
TIMESTAMPS:
(00:00:00) House of X #1: "The House that Xavier Built"
(00:34:42) Powers of X #1: "The Last Dream of Professor X"
(00:58:52) House of X #2: "The Uncanny Life of Moira X"
(01:27:07) Powers of X #2: "We Are Together, You and I"
(01:56:02) Powers of X #3: "This is What You Do"
(02:46:18) House of X #3: "Once More Unto the Breach"
(03:12:14) House of X #4: "It Will Be Done"
(03:44:56) Powers of X #4: "Something Sinister"
(04:35:52) House of X #5: "Society"
(05:22:52) Powers of X #5: "For the Children"
(06:16:30) House of X #6: "I Am Not Ashamed"
(07:18:40) Powers of X #6: "House of X"
--
@acecomics / @cosmictmill / weirdcomicshistory@gmail.com
xlapsed.chrisisoninfiniteearths.com/