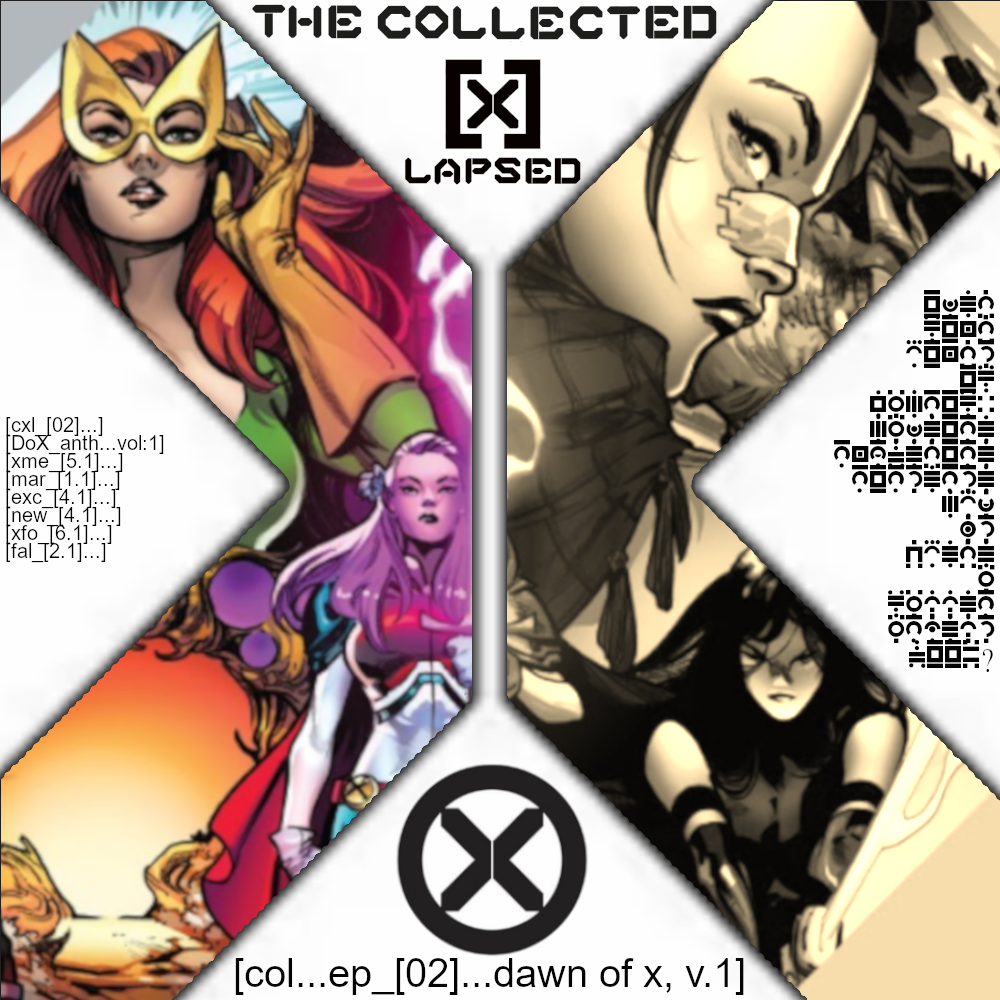 Wassup, Trade-Waiters!  The Collected X-Lapsed continues its journey through the post-HoX/PoX era with a look at the first volume of the Dawn of X Anthology Collections.  These anthologies are a fantastic way to keep up-to-date on all things (current year) X, and are something your humble host gives Marvel two thumbs up for coming up with (keep in mind, my thumbs up and a dollar might buy you a cuppa coffee at McDonalds).
Today we're diving deep on all of the Dawn of X, Wave One, Number Ones... I hope we survive the x-perience!
If you're new to X-Lapsed, and are using these collected editions to dip your toe in - please reach out, I'd love to hear from you!
--
TIMESTAMPS:
(00:00:00) X-Men (v.5) #1: "Pax Krakoa"
(00:51:02) Marauders #1: "I'm on a Boat"
(01:40:35) Excalibur (v.4) #1: "Verse I: The Accolade of Betsy Braddock"
(02:10:19) New Mutants (v.4) #1: "The Sextant"
(02:51:47) X-Force (v.6) #1: "Hunting Ground"
(03:42:10) Fallen Angels (v.2) #1: "Bushido"
--
Twitter: @acecomics / Instagram: @90sxmen
xlapsed.chrisisoninfiniteearths.com/