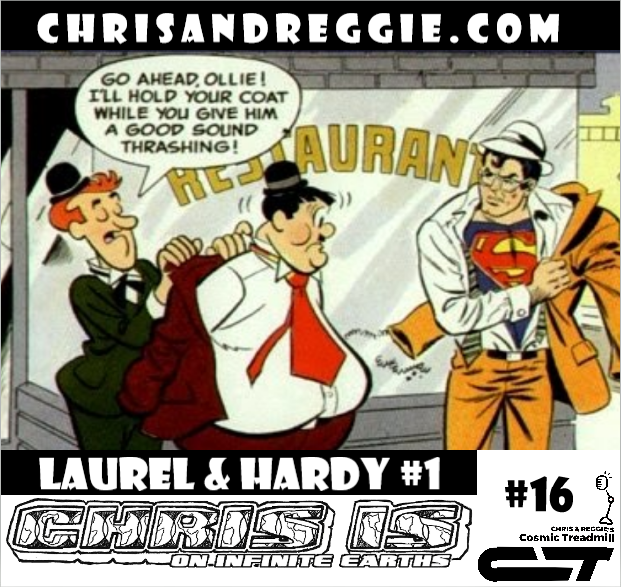 Well, here's another nice mess we've gotten ourselves into!
This time out, Chris (@acecomics) discusses a strange little offering from DC Comics in the early-70's... the one-and-only issue of (Larry Harmon's) LAUREL & HARDY.  Before getting into the comic itself, I share with you my affection for the old comedy team, how I first "met" them, and my many (mostly failed) attempts to record as many of their shorts and films as possible during my youth.  "The Boys" have always been important to me, and despite the issue being a bit "ehh", I'm so pleased to get the opportunity to chat about this topic.
--
HOT TAKE: The (overly... almost suspiciously, positive) letters page of Action Comics Weekly #612 (1988), reflecting on more thoughts on the Weekly-Rebranding of the long-running title.
--
Original Discussion Piece: https://www.chrisisoninfiniteearths.com/2018/07/laurel-and-hardy-1-1972.html
The Artful Antics of Laurel & Hardy: http://www.lulu.com/shop/antony-mitchell-waite-and-joanne-mitchell-waite/the-artful-antics-of-laurel-hardy/paperback/product-20979020.html
--
patreon.com/chrisandreggie
chrisandreggie.com
@cosmictmill
weirdsciencedccomics.com
chrisisoninfiniteearths.com