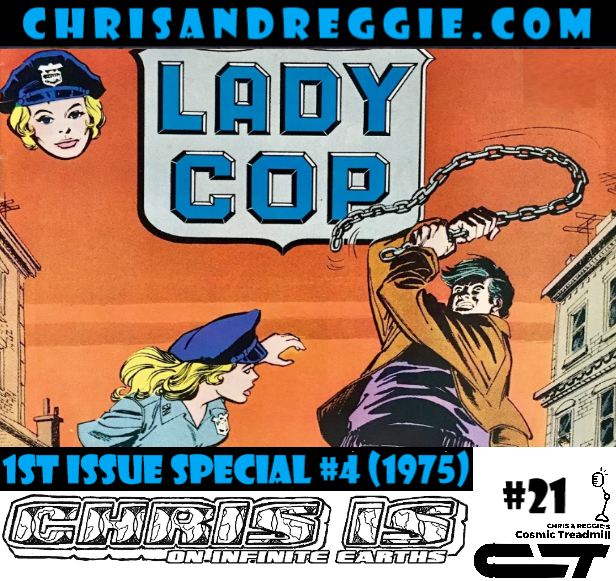 Greetings fellow comic-hunters!  Today Chris (@acecomics) will take you on a collector's journey when he shares the story of a white whale that had eluded him for over a decade!  It's the story of the hunt for... Lady Cop!
After giving the low-down on just what "1st Issue Special" was, and the very titled resonated with a man who grew up during the comics speculator craze, he prescribes his own Curmudgeonly Collect-mandments... which might just (though, hopefully won't) ruffle a feather or two.  It's the story of a babbling Luddite... you won't wanna miss it!
Oh yeah, we also actually read the thing... and, learn all about inner-city crime, first-aid, venereal disease, and answer the question of: What's stronger, a live grenade... or a garbage can?
--
Cosmic Treadmill Classic: Godzilla vs. Barkley #1 (1993) Dark Horse Comics https://www.podbean.com/eu/pb-8z3gn-92ab97
--
Original Discussion: https://www.chrisisoninfiniteearths.com/2018/04/1st-issue-special-4-1975.html
--
HOT-TAKE: A Usenetter's take on Crisis on Infinite Earths http://www.dcinthe80s.com/2016/03/usenet-fandom-more-crisis-on-infinite.html
--
chrisandreggie.com
@cosmictmill @reggiereggie
weirdsciencedccomics.com
chrisisoninfiniteearths.com