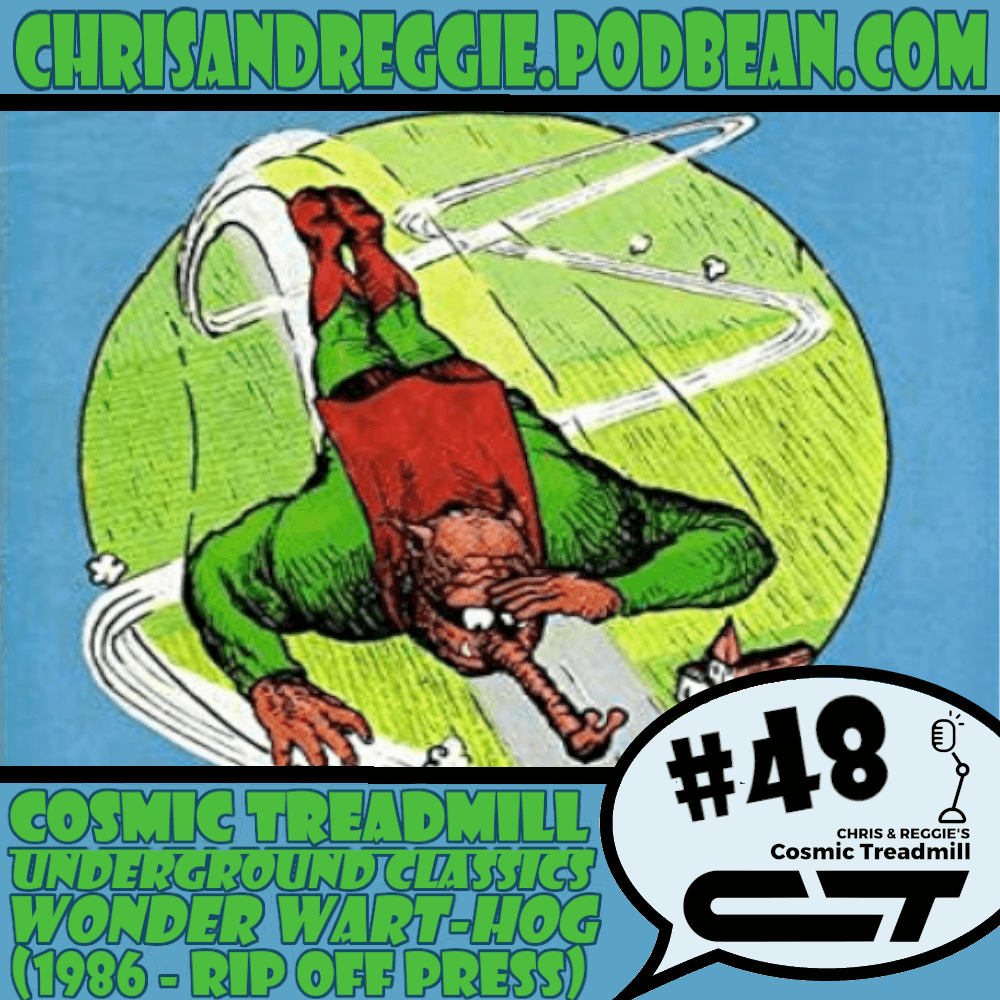 This week, Chris (@AceComics) and Reggie (@reggiereggie) sift through some of the seamy world of Underground Comix and read Rip Off Inc. Presents Underground Classics Wonder Wart-Hog vol. 1 from 1986! Collecting various strips from the early days of Wonder Wart-Hog, they concentrate on the three-chapter story "Wonder Wart-Hog Meets the Mob!" But not without detailed information about Wonder Wart-Hog creator and artist Gilbert Shelton, and the writer of this specific story, Bill Killeen. After a break, our comics enthusiasts sift through the long history of comics to turn up 47 different homages to or parodies of Superman! You'll have to listen in and see if we missed any good ones!
facebook.com/cosmictmillhistory
@cosmictmill
weirdsciencedccomics.com
chrisisoninfiniteearths.com
BREAK: The Hub City Movers, "Set Your Chickens Free" 45 RPM Flexi-Disc included with the comic book "Slip Hønsene Løs" (original title 'Set Your Chickens Free') by Gilbert Shelton issued by A/S Interpresse in Denmark in 1983.