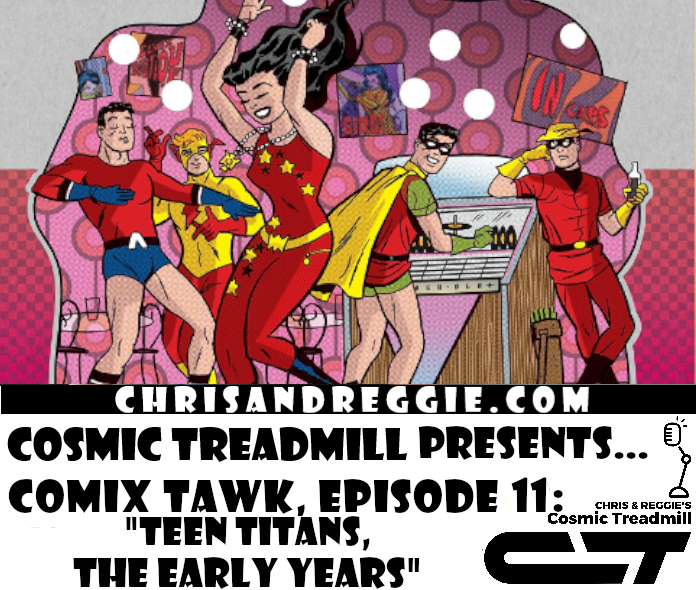 Hey Gang!
Have a title-specific installment of Comix Tawk to share this week... which was meant to be the first episode of a multi-part series wherein we discussed the lives and times of the Teen Titans.
Rather than referring to this as a "Part One", we will just look at it as our look at "The Early Years" of that team we enjoy so much.
Any memories of the Titans?  New?  Teen?  Team?  Lemme know, I always love chatting about 'em!
--
chrisandreggie.com
chrisisoninfiniteearths.com