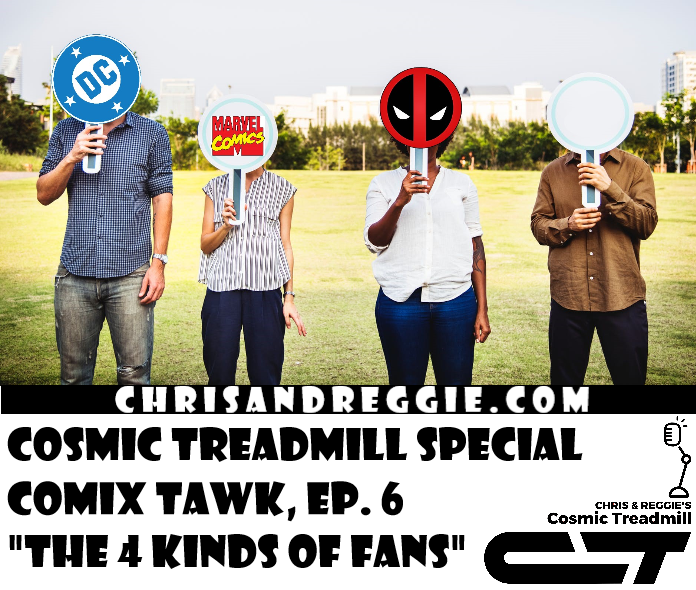 Hello folks!
Since we're still under the weather at Cosmic Treadmill HQ, we've decided to lift the paywall over at patreon.com/chrisandreggie and share with the public a fairly recent episode of Comix Tawk!  Comix Tawk is a twice-monthly exclusive program wherein Chris (@acecomics) and Reggie (@reggiereggie) have an off-the-cuff conversation about the industry we hold so dear.  Sometimes they get a little too passionate... this might be one of those times.
This one based around the "Four Kinds of Fans," as stated by wrestling promoter and personality Jim Cornette. But don't worry, this certainly isn't a wrestling podcast: Chris and Reggie relate these four fandoms to comic books, and opine on how appealing to one group over others is, well, foolhardy!
Enjoy the discussion, and let us know what you think!
--
www.patreon.com/chrisandreggie
https://www.chrisisoninfiniteearths.com/
@CosmicTMill  @reggiereggie  @acecomics