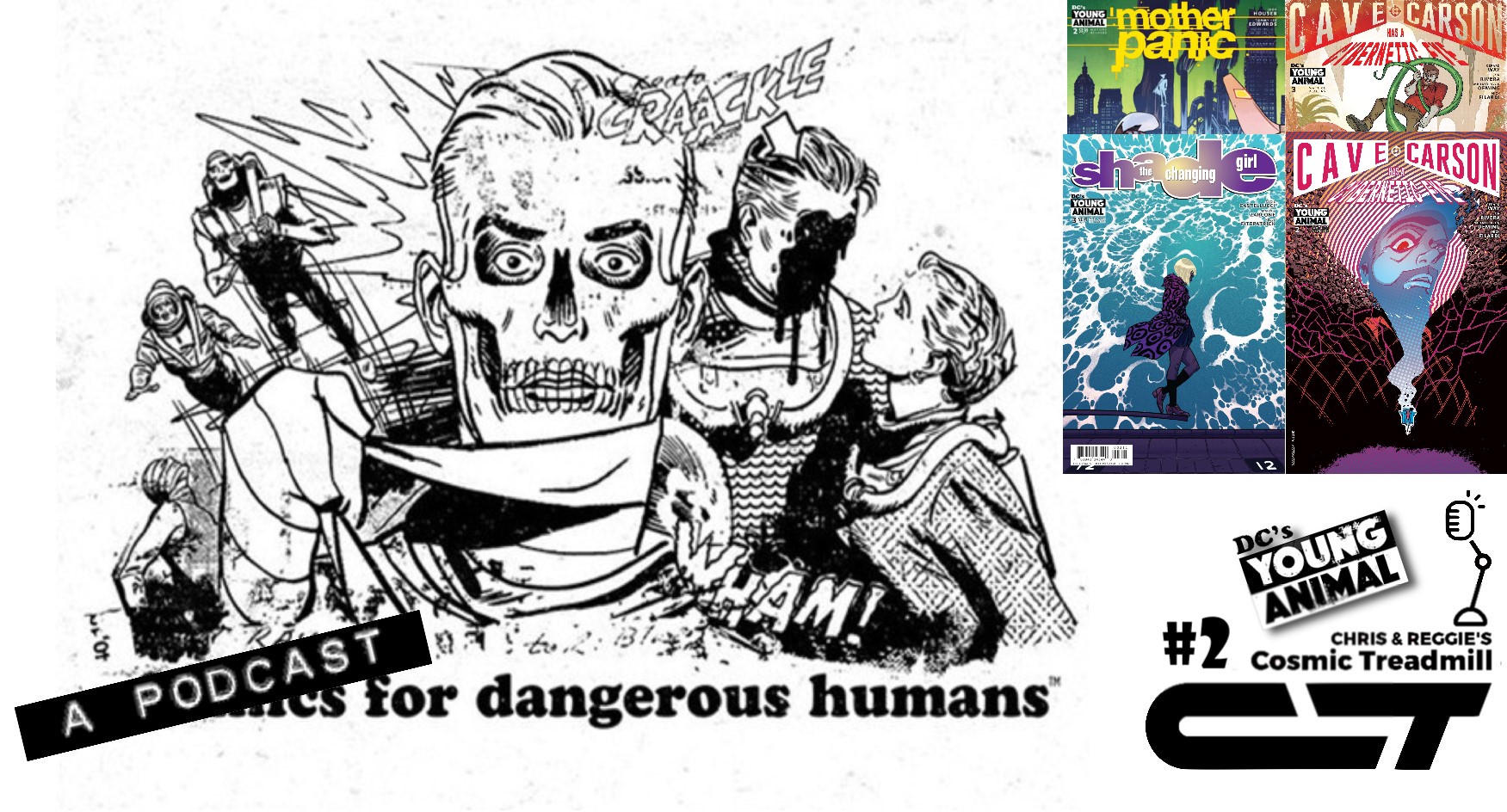 Greetings Dangerous Humans!
Welcome to the second installment of our deep-dive into DC's Young Animal imprint... and we're already missing Doom Patrol!  This will become a trend... and will only get worse as we go along.
What we do have is four segments... discussing four issues that did manage to come out!
These originally aired during the Weird Science DC Comics Podcast, on the following episodes:
Episode 098 (11.20.2016) - Cave Carson Has a Cybernetic Eye #2
Episode 101 (12.11.2016) - Shade the Changing Girl #3
Episode 103 (12.25.2016) - Cave Carson Has a Cybernetic Eye #3
Episode 104 (01.01.2017) - Mother Panic #2
--
You can get a hold of us at weirdcomicshistory@gmail.com
--
For our weekly writings check out www.weirdsciencedccomics.com
For Chris' daily writings check out www.chrisisoninfiniteearths.com
--
Check out www.weirdcomicshistory.blogspot.com for show notes!
--
Visit us on Facebook at: www.facebook.com/CosmicTMillHistory and on Twitter @CosmicTMill
--
Subscribe to the show on iTunes, Spotify, Stitcher, Google Play, iHeartRadio... wherever's most convenient! New episodes of Chris and Reggie's Cosmic Treadmill drop every Sunday morning. Weird Comics History releases sporadically on Tuesdays. Re-uploads of "classic" episodes hit every Thursday morning (at least until we run out of 'em!)
--
TAGS: DC Comics, DC's Young Animal, 2016, 2017, 2010's, Shade the Changing Woman, Cave Carson Has a Cybernetic Eye, Mother Panic, Cecil Castellucci, Marley Zarcone, Gerard Way, Juan Rivera, Michael Avon Oeming, Jody Houser, Tommy Lee Edwards