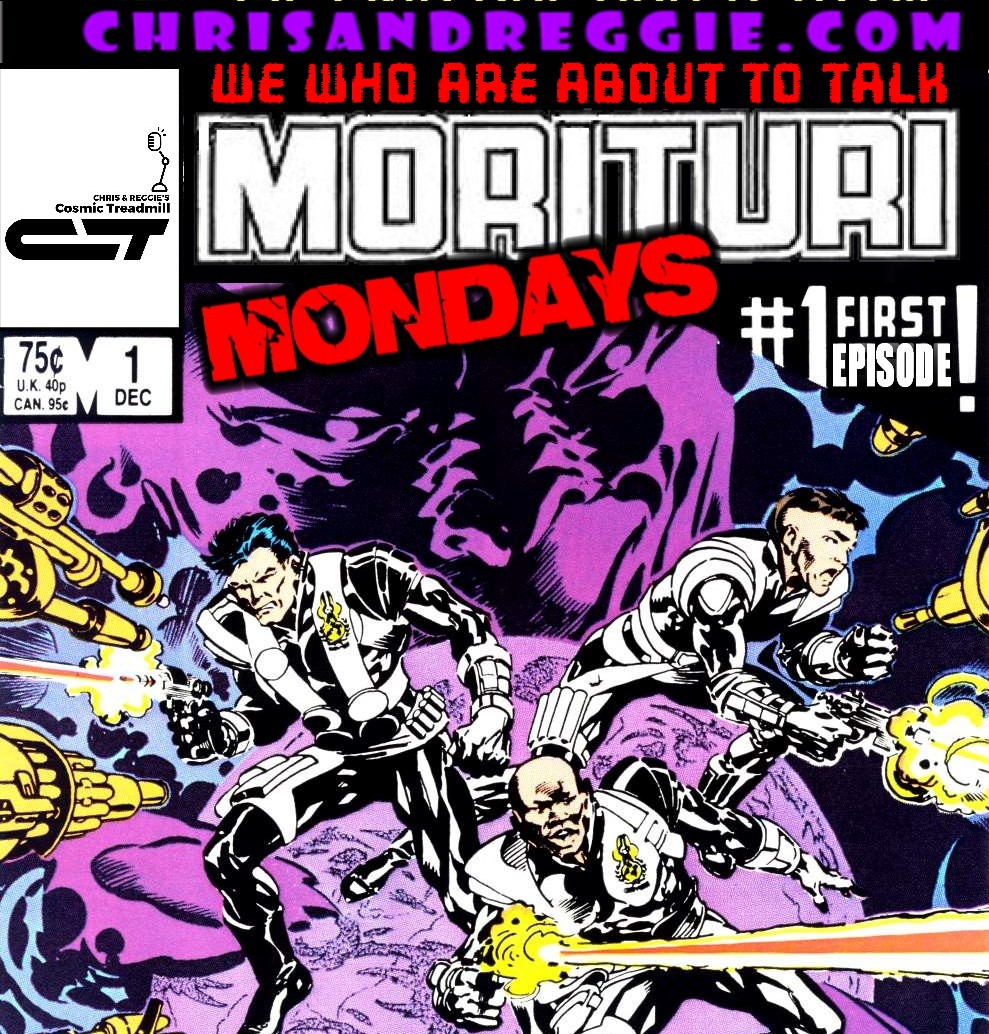 You, who are about to listen... We Salute You!
Welcome friends to the first title-centric series here at the Chris and Reggie Channel as Chris (@acecomics) and... Chris (@Charlton_Hero) take you on a guided tour of Marvel's Earth-1287, a world with an alien invasion situation, and unfortunately for them, a world without super-heroes... that is, until Dr. Kimmo Tuolema devised the Morituri Process.  A process, under which superpowers could be granted to certain "lucky" folks... but at rather a high-cost.  The individual getting those powers is doomed to burn-out and perish within the next 12 months.
In this premiere episode, we meet our initial batch of would-be/might soon-be superheroes, with a particular focus on a young comic book fan, Harold Everson.  And, that is "comic book", singular... the poor fella's only ever read the one.  Also included, plenty of chatter that is both off-topic and potentially relevant... well, one of those is true for sure!
We also ask the tough questions that need answering... what was Bad Ronald's deal, anyway?  Why are Smarties called Rockets in Canada?  Did Gumby and Pokey ever make it to Gum-Dinger Land?  Why didn't Lazer Tag come with batteries?  Hopefully we'll be able to figure out at least one, and that one will be... One to Grow On.
We hope you enjoy!
--
Other Episodes Mentioned:
Cosmic Treadmill, Episode 57: Strikeforce: Morituri #1 (1986)
Chris is on Infinite Earths, Episode 24: Justice League: Generation Lost #1 (2010)
--
chrisandreggie.com
@cosmictmill @reggiereggie
chrisisoninfiniteearths.com