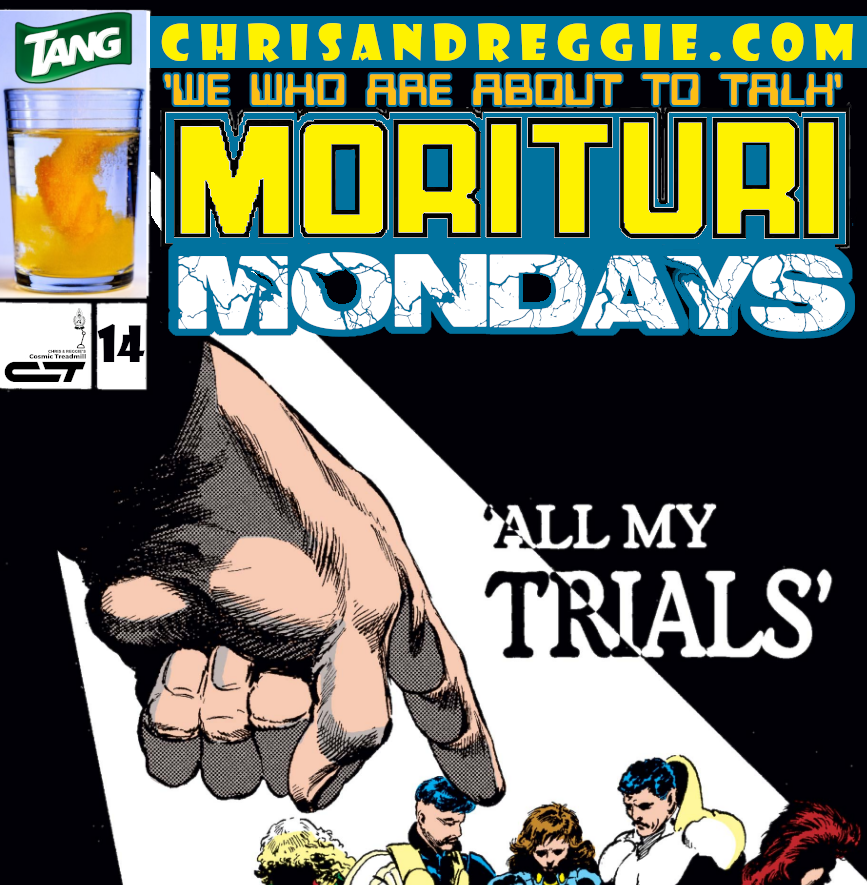 Welcome back, Recruits!
Remember how over the past few episodes, our original Morituri's kind of went against the orders of their superiors?  Ya know, potentially throwing everything away and turning traitor in the hopes that their death-sentences might be thwarted?  Well, now is the time where they're going to answer for that!  Also, a Hordian car-jacking in Detroit!
Other nonsense includes: why you should always pay a few more bucks for the updated maps in your GPS, the Konami Code (which doesn't work on your GPS), classy candy-themed watches, the Marvel Try-Out Book, the latest book Ann Nocenti didn't read, the dangers of sugar, and much much more!
Speaking of which... the Gauntlet is thrown: the TANG taste-test is coming soon!  Original "true-grit" TANG vs. Sugar-Free!  There can only be ONE.
--
Remember to reach out to join the Morituri Cause and help us fight back the Horde!  DM @AceComics and @Charlton_Hero on Twitter to sign up!
Your January, 1988 Strikeforce: Morituri Roster - Radian, Blackthorn, Scaredycat, Scatterbrain, Toxyn, Hardcase, Brava, Backhand, Silencer, Shear
Alumni - Snapdragon (#4), Vyking (#6), Marathon (#12), Adept (#13), Wildcard (#13)
--
@acecomics @Charlton_Hero
chrisandreggie.com