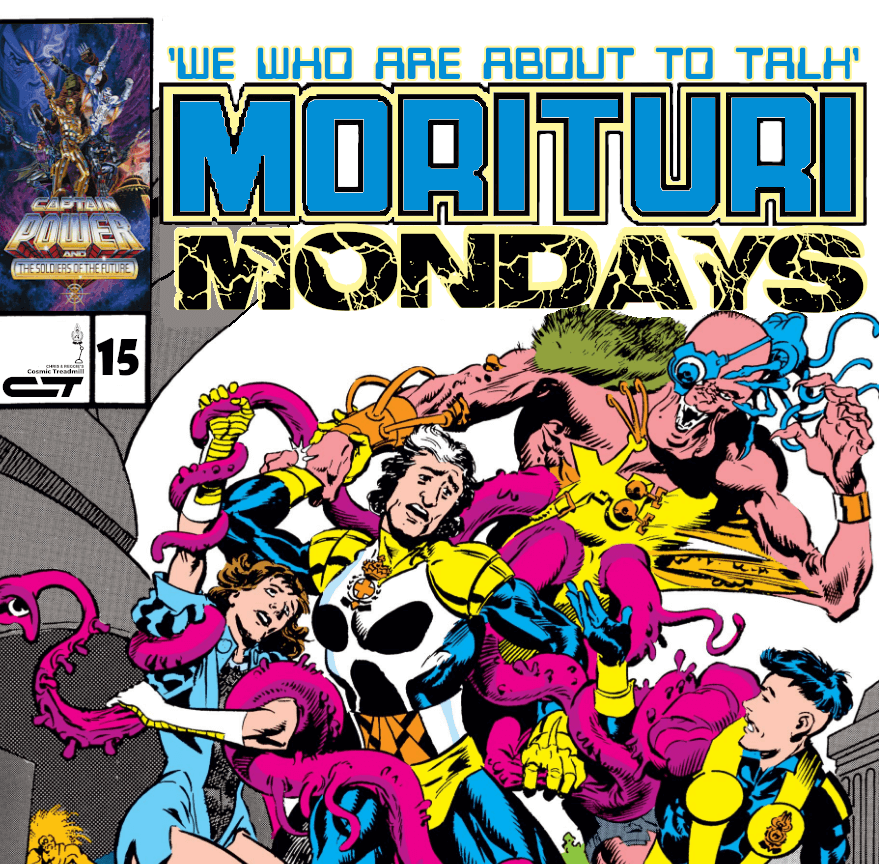 As we near the half-way point of the Morituri Mondays project, the stakes continue to rise!  In today's show, our "One to Grow On" character, Louis (Radian) makes some startling discoveries... and his methods might just wind up costing him his life!  Also, fresh off her Court Martial "performance", Ruth seems to be getting a bit of the stink-eye from the Paideia Brass and Commander Yuri!  Also still... Aline is still pregnant, and is growing more and more concerned as her clock continues to tick!  OH! And also... the Horde's gone and grown tentacles... what a sticky wicket, indeed!
In other nonsense, we get to learn about Bob Budiansky, the Bronx, almost profanely overstuffed OREOs, Captain Power, and your hosts share their eulogy for Schitt's Creek!
--
Remember to reach out to join the Morituri Cause and help us fight back the Horde!  DM @AceComics and @Charlton_Hero on Twitter to sign up!
Your February, 1988 Strikeforce: Morituri Roster - Radian, Blackthorn, Scaredycat, Scatterbrain, Toxyn, Hardcase, Brava, Backhand, Silencer, Shear
Alumni - Snapdragon (#4), Vyking (#6), Marathon (#12), Adept (#13), Wildcard (#13)
--
@acecomics @Charlton_Hero
chrisandreggie.com