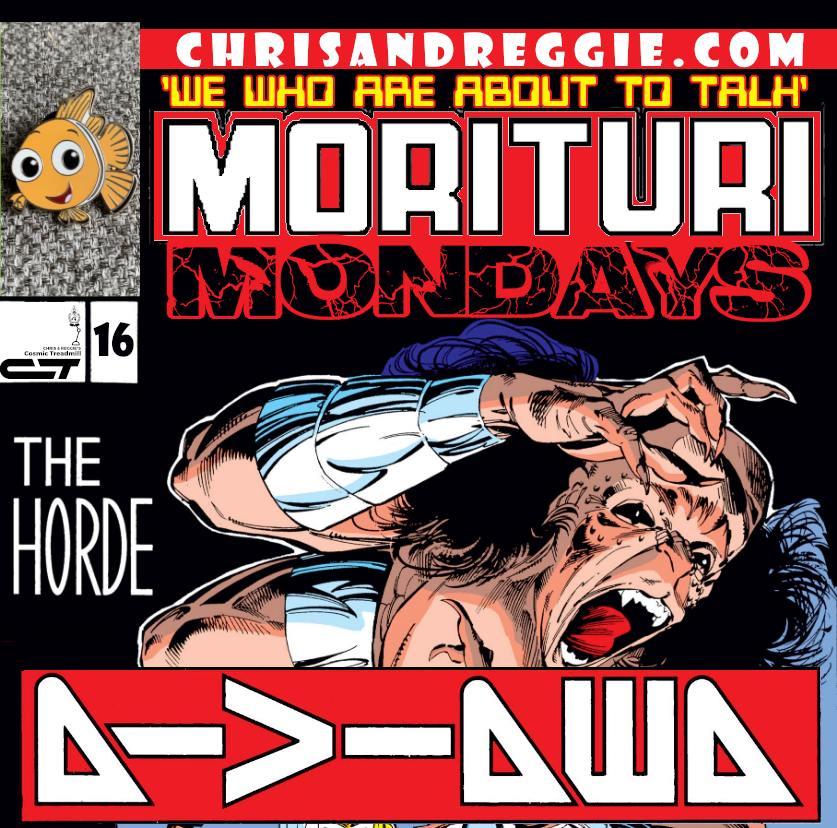 Change is in the air... and, boy do we hope it's fleeting!
Welcome folks, to our exhaustive look at the 16th issue of our favorite comic book series, Strikeforce: Morituri!  You ever wonder what might happen when the constant threat of death becomes mundane?  Well, wonder no more... because last issue's fatality barely gets a passing mention this time out!  Also, our last remaining original Aline goes... AWOL!  Where did she go?  None of the Morituri seem to care in the slightest!  We've got Mr. Wetworks, weird factories, a gross showdown at the AZ Corral, and... Monster Morituri????
Also: We chat up Sega Memories, complain about stuff we have no control over, discuss the merits of keeping exotic fish, and much much more!  It's a great time as always, consider lending us your ears for 1/12 of the day!
--
Your March, 1988 Strikeforce: Morituri Roster - Blackthorn, Scaredycat, Scatterbrain, Toxyn, Hardcase, Brava, Backhand, Silencer, Shear
Alumni - Snapdragon (#4), Vyking (#6), Marathon (#12), Adept (#13), Wildcard (#13), Radian (#15)
--
@acecomics @Charlton_Hero
chrisandreggie.com