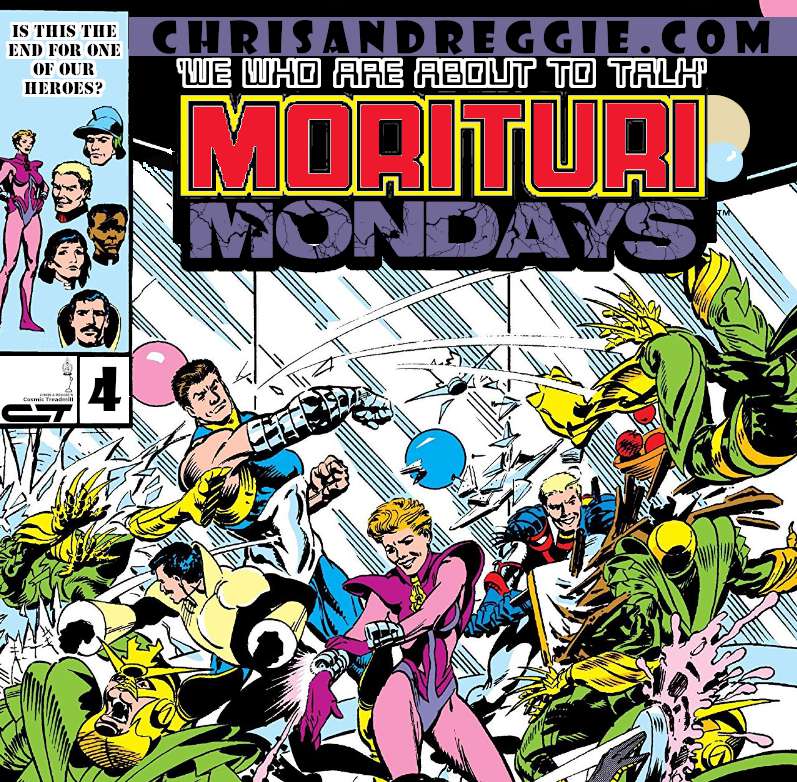 T.G.I.M. ... is probably what nobody thought as they hurled their alarm clock into the wall this morning... but, we'd like to hope that our journey through Marvel Earth-1287 puts a little spring into your step as you embark upon a brand new week... so full of possibilities!  And if not, you can still say to yourself, "At least I'm not Harold!"
This time out, Chris and Chris (@Charlton_Hero @acecomics) join our team of Super-Celebs as they take in the adulation of their adoring public... it's a "Media Bash" for Strikeforce: Morituri... their own line of comics, their own set of home videos... moy-chandizing, moy-chandizing!  Their party, however, might just be crashed by the Horde looking to even the score from their defeat last issue!  It's a party... not everyone is guaranteed to survive!
PLUS: A discussion on the lost medium of VHS, and how random VHS "artifacts" scared the bejeezus out of one of your hosts), more Mandela Effect fun, the evolution of the mustache from manly-to-pervy... and finally, how you... yes you can sign up and help us battle back the alien Horde!  Sign up today to join the fight!
--
Your March, 1987 Strikeforce: Morituri Roster - Vyking, Snapdragon, Radian, Adept, Blackthorn, Marathon
--
Things mentioned during the program:
The Viacom "V of Doom" - https://www.youtube.com/watch?v=3nS545cDy2E
What Makes a Logo Scary? - https://www.youtube.com/watch?v=w6TOMtKJ55E
--
chrisandreggie.com
@cosmictmill
chrisisoninfiniteearths.com